2019 Lodi HGM Old Vine Zinfandel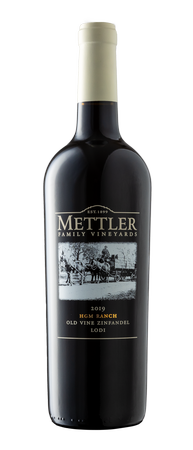 Our "HGM" Ranch is one of the oldest head trained zinfandel vineyard we own, its been in the Mettler family since 1899. "HGM" represents the name Henry George Mettler, who represented the 2nd generation of the Mettler family farming winegrapes in Lodi, CA. Enjoy this vineyard designated Old Vine Zinfandel, its history in your glass.
Product Reviews
Denise MacFarlane
(Dec 23, 2021 at 10:44 AM)
Beautiful Zinfandel! Love every glass from this bottle. Highly recommend.