Apple-Cranberry Chicken Salad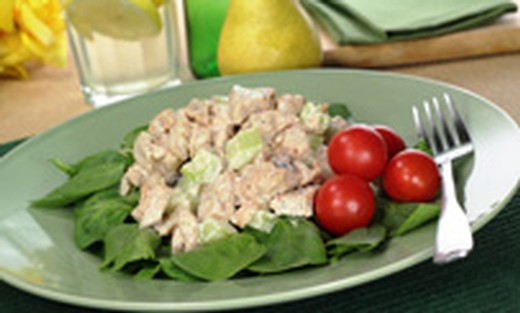 Recipe Date:
August 3, 2017
Measurements:
Imperial (US)
A delightful salad with its sweet crunch of apples, is perfect for a summertime picnic lunch. It can be served in sandwiches, or atop your favorite greens.
Ingredients
1/4 cup Best Foods (or Helmann's) Mayonnaise
1 cup Cup chopped, cooked chicken breast
3/4 cup Cup chopped apple
1/3 Cup chopped celery
3 tbsps Dried cranberries
1/8 tsp Salt
Directions
In a medium bowl, combine all ingredients and refrigerate until ready to use. This is a delightful salad stuffed into a pita or served on a bed of crunchy greens. Enjoy!